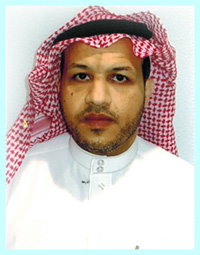 " On behalf of Shifa Al-Jubail Medical Center (SJMC), I welcome you to our website. We hope that you will find this site informative and helpful in making decisions concerning your healthcare needs.
SJMC, started in the year 2005, as a Medical Center. In line with our mission: "Complete Health Care Solution", we at SJMC are equipped with advanced facilities in the eastern province of Kingdom of Saudi Arabia.
Today, patients come to SJMC expecting the best. It says a lot about the reputation that has been built over the years and the expectations we need to live up each time a patient approaches us.
At SJMC, we have everything you need to make a safe decision regarding your health and healthcare requirements, conforming to global standards. I am sure that our Website will enable you to identify and recognize these capabilities and strengths when you, or someone close to you, needs healthcare par excellence."
"Wishing you all a happy healthy life".
SALEH HAMDAN AL-GHAMDI
President